Who we are?
Trout Line Fly Fishing and Fly Tying Pro Staff are two groups of dedicated anglers who are experts and are known as dedicated persons in fly fishing and fly tying world. They rapidly became our friends and we have built a special relationships. They master all aspects of our sport: fly fishing and fly tying, they teach and represent what our company stands for and all of them are our ambassadors. The role is to assist and help us in development of our products and to promote them. All our Pro Staff and Pro Tiers Fly Anglers are also very active in evaluating new products, new designs and incubating new ideas.
In turn, Trout Line sponsor with lots of free gear and free fly tying materials. They benefit all the time of our special prices and high discounts dedicated only for them. This helps their businesses and reputations and increase their visibility in our fly fishing world.
We invite you all to read about our pro staff and pro tier teams and we kindly ask you to support them by considering them for your next fantastic fly fishing adventure!
Pro Staff Members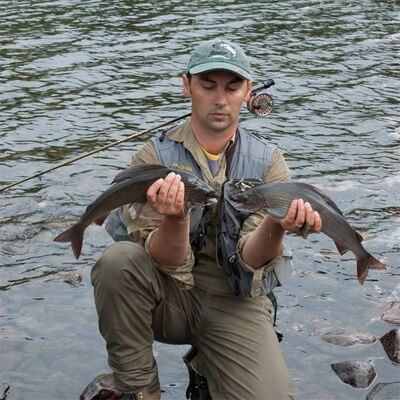 Lucian Vasies - Pro Staff for Italy and Europe
Address: Monza - Italia
Contact email:

He is born in Romania in the north part of the country known as Transilvania. He start fishing with his grandfather from a young age. He catch his first trout at the age of 6. He tied his first fly at the age of 14 and he learned to do this from his grandfather who use to tie flies in hands without any tool. From then, he constantly fish for trout . He start to tie constantly from age 27 and used to catch trout only with fly rod. He is the first Romanian fly casting instructor FFF and he was involved in fly fishing competitions. As a member of Aqua Transilvae Club members he organized fly tying and fly casting camps for fishermen and young fishermen. He writes fly fishing and fly tying articles from 2000 in the local fishing Magazines and is a contributor to other several international magazines. Now he is living in Italy and he help us to improve our range of materials.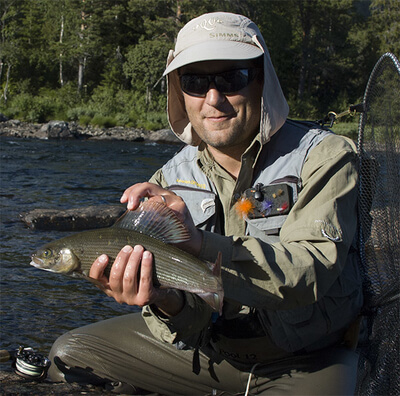 Mihai Vasilescu - Pro Staff for Romania and Europe
Mihai is born and raised in Cluj-Napoca, near Apuseni Mountains and their nice rivers. He started fishing from early childhood, spending the summers in his grandparent's house, next to Somes River. He used to practice all kinds of fishing, but from 2000 he dedicates almost all his time to fly fishing. He began tying flies in 1998, developing many particular receipts. Usually he is fishing for trout, grayling, chub and yellow perch, but he loves more to catch graylings on dry fly. He is involved in organizing different competitions in romanian fly fishing championship, as well as competing. He organized fly tying and fly casting camps for fishermen and young fishermen, together with Aqua Transilvae Club members. He like to fish in many places in Europe, but he love the north of Sweeden (Vasterbotten region has no secrets for him any more). Not least, Mihai is involved in many ecological projects.
Bogdan Hiriscau - Pro Staff for Romania
Fishing since 5 years old, Bogdan is a passionate fly fisherman, he started fly fishing in 2008 thanks to his brother, Alin who decided it would be fun to try flyfishing after seeing some videos on some websites. From that point, there was no other fishing, only flyfishing. In 2010 he started attending national competitions in some contests as a controller. About the same time, he also started tying flies, fishing almost exclusively with his own flies. Since 2011 he is actively participating in national and international competitions. His most notable results in competition flyfishing is 9th place in 2013 european championships in Slovakia, 2nd place final team results with Purple Grayling team in 2013 romanian flyfishing competions and as well 3rd place in individual national results in same year. Apart from competitions, he is fishing almost every weekend and a few times a year abroad in Poland or Slovakia, his favorite river is San followed closely by Vah River. In Romania he is fishing mostly in the Apuseni area on rivers Somesul Cald, Somesul Rece, Iada, Crisul Repede, Aries.
Favorite fish: Brown Trout
Most proficient fly fishing style used: Czech/French Nymphing
Favourite fly fishing style: River streamer fishing for brown trout
Pro Tier Members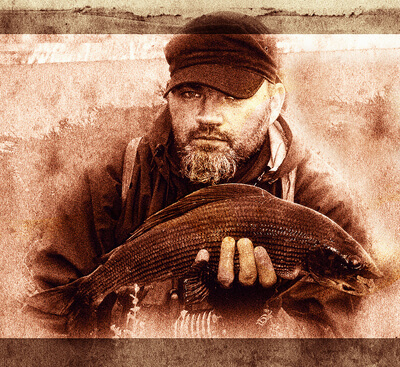 Sami Holappa - Pro Tier Finland
Sami is born in Finland , he has 40+ years old and he has more than 20 years of experience in tying flies. Even so, he is still considering himself as newbie in world of flytying. He loves to use new materials and techniques and to share his experience with other passionate fly tiers form all over the world. He enjoy targeting grayling and trout on small streams of scandinavian Lapland and of course also pikes and rainbows are at his sight.